Leslie E. Van Alstine II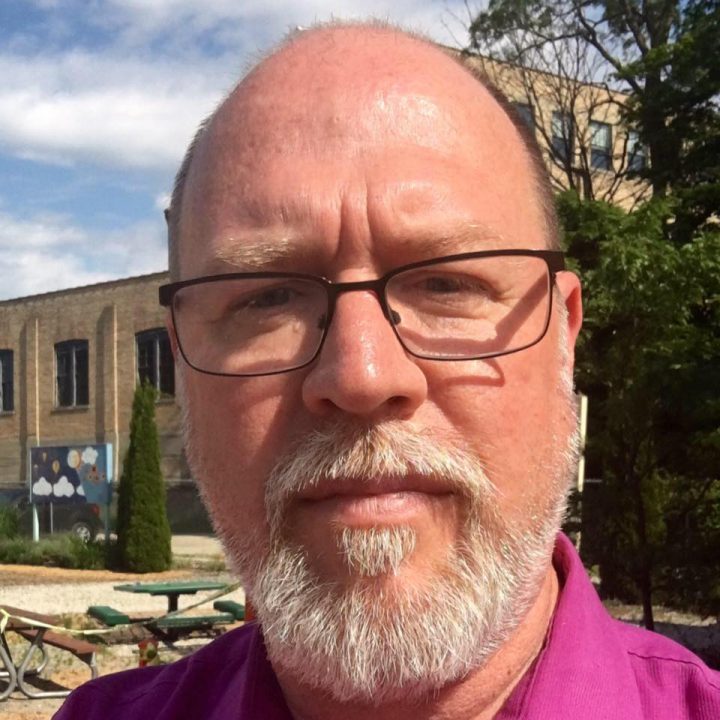 I am the attorney in the office. I am a lifelong resident of Northern Michigan, only leaving to attend Ferris State University, Central Michigan University, Michigan State University, and Thomas M. Cooley Law School.
I was raised in Gaylord, Michigan. Before attending Ferris State University I worked in the oil field in both Northern Michigan and Oklahoma. While attending Ferris I continued to work with my family, both my father and grandfather, in the building trades. After living for a year on Beaver Island, while working for a builder and attending the Central Michigan University Biological Station, I decided to complete my secondary education at Michigan State University.
Being blessed with children while I was attending university required me to work full-time while attending classes full-time. This experience helped forge my work ethic and realize that all things are possible with hard work. I know that I was not entitled to good results; I had to work for them. During my time at Michigan State University I began to realize that my dream career would be one that involved dealing with something different everyday and required me to continue my education for the remainder of my life.
Because the philosophy of some of Michigan's finest attorneys, including, Hon. Thomas E. Brennan, and Peter Kempel, that being quality legal studies should be available to all people, Thomas M. Cooley was established in Lansing, Michigan. I was fortunate enough to be able to attend law school while working for the Michigan Court of Claims and Circuit Court for Ingham County. This allowed me to spend all of my waking hours surrounded by the law. My legal education at Cooley was not only academically satisfying but it provided me with incredible experiences that allowed me to open my practice right out of law school.
I moved my family to Manistee prior to taking the Bar Exam and knew that I had found the perfect place to practice law and raise my children. While I have been able to avail myself of an excellent education I have never lost sight of the most important values in life; respect, dignity, and honesty. These are traits that I learned from my family and my work experiences prior to and during my formal education. I have been able to work in a field that allows me work with these values on a daily basis.
My clients are not just file numbers or case files; they are real people who desire and deserve the best quality advice and counsel combined with affordable legal services. I am proud to state that I am able to provide those things everyday with my law practice.
Ellen M. Van Alstine
Ellen is my wife and one of the few paralegals in Manistee. She attended Michigan State University, and after completing her studies there she went on to receive an Associates in Arts in the American Bar Association approved paralegal program at Lansing Community College.
Michigan State University does not offer a paralegal program, and few paralegal programs are approved by the American Bar Association. Oftentimes one will attend an online class to obtain either a certificate or other degree as a paralegal; Ellen did it the old fashioned way, she earned it. The experience included attending matter classes which were exclusively taught by some of Michigan's finest attorneys, many of whom also taught courses as Thomas M. Cooley Law School.
When you hire our office you not only receive the full attention of an attorney, but you receive the full attention of one of the few paralegals in Manistee who actually attended, and graduated from, an ABA approved school.
You are not billed at an attorney's rate for the work Ellen does, she does not answer legal questions, and she is not an attorney. Additionally she is not a secretary or receptionist, she is an educated paralegal who understands and exercises her discipline in a completely ethical manner.
Ellen has been here since the beginning, making sure that everything in the office runs smoothly. While Les does all of his own legal writing, Ellen reviews everything to double check for not only content, but tone. In other words, when you hire our office you get the benefit of two well-trained legal minds reviewing all of your matters at an affordable rate.
Andrea Shack
Joining our team in 2017, Andrea has become a valuable part of the team at the Law Office of Leslie E. Van Alstine II.